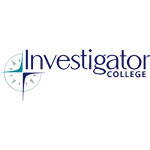 Investigator College
Please Note:
Availability and bookings for bus services are handled through the College bus co-ordinator.
A waiting list may apply if a service is at capacity.
Priority will be given to full time bookings.
Casual bookings may be considered if there is available capacity.
All students must be at their designated stop at least 5 minutes prior to the scheduled time.
---
V6 (Encounter Bay)
MORNING (AM) TIMETABLE
| Stop # | Time | Location/Description |
| --- | --- | --- |
| 1 | 08:14 | Cnr Jagger Rd & Minke Whale Drive |
| 2 | 08:15 | 49 Jagger Rd |
| 3 | 08:16 | Cnr Battye Rd & Ridge Ave |
| 4 | 08:17 | Cnr Battye Rd & Joy Street |
| 5 | 08:18 | Cnr Battye Rd & Stone Hut Circuit |
| 6 | 08:21 | 66 Whalers Rd |
| 7 | 08:24 | Cnr Tabernacle Rd & Hope St |
| 8 | 08:25 | 67 Tabernacle Rd |
| 9 | 08:28 | Bartel Bvd (opposite Gibson Ave) |
| 10 | 08:29 | Bartel Bvd (CM Thorpe Reserve) |
| 11 | 08:33 | Investigator College |
AFTERNOON (PM) TIMETABLE
| Stop # | Time | Location/Description |
| --- | --- | --- |
| 1 | 15:45 | Investigator College |
| 2 | 15:50 | Bartel Bvd (opp Gibson Ave) |
| 3 | 15:52 | Batel Bvd (CM Thorpe Reserve) |
| 4 | 15:55 | 67 Tabernacle Rd |
| 5 | 15:57 | Cnr Tabernacle Rd & Hope St |
| 6 | 16:01 | 66 Whalers Rd |
| 7 | 16:04 | Cnr Battye Rd & Stone Hut Circuit |
| 8 | 16:05 | Cnr Battye Rd & Joy Street |
| 9 | 16:07 | Cnr Battye Rd & Ridge Ave |
| 10 | 16:09 | Cnr Jagger Rd & Olivebank Cres |
| 11 | 16:10 | Cnr Jagger Rd & Minke Whale Drive |