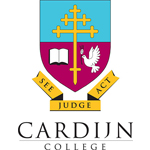 Cardijn College
Please Note:
Availability and bookings for bus services are handled through the College bus co-ordinator.
This service is for full time bookings only.
A waiting list may apply if a service is at capacity.
All students must be at their designated stop at least 5 minutes prior to the scheduled time.
Bus Routes
(Select Your Bus Route)
---
Cardijn College Bus Network